Senior IT Systems Engineer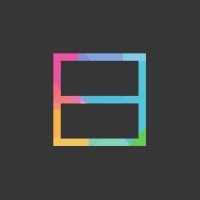 Cue
Software Engineering, IT
Hyderabad, Telangana, India
Posted on Saturday, August 5, 2023
About Us:
Cue Health (Nasdaq: HLTH) is a mission-driven healthcare technology company that puts consumers in control of their health information and places diagnostic information at the center of care. Cue Health enables people to manage their health through real-time, actionable, and connected health information, offering individuals and their healthcare providers easy access to lab-quality diagnostics anywhere, anytime, in a device that fits in the palm of the hand. Cue Health's first-of-its-kind COVID-19 test was the first FDA-authorized molecular diagnostic test for at-home and over-the-counter use without physician supervision. Outside the United States, Cue Health has received the CE mark in the European Union, Interim Order authorization from Health Canada, and regulatory approval from India's Central Drugs Standard Control Organisation. Cue Health was founded in 2010 and is headquartered in San Diego. For more information, please visit www.cuehealth.com.
Cue is seeking to hire a full-time Senior IT Systems Engineer.
Responsibilities:
Oversees and participates in the daily maintenance and support of Active Directory, GSuite, VMware and Okta ALM systems

Assist in supporting all company systems and IT-related end-user software

Manage incoming and outgoing hardware, and other related IT Peripherals

Knowing security protocols, IT systems, networking infrastructures, and database systems

Manage internal DHCP Servers, Network Storage, and Core Network Hardware

Act as an Automation Architect to provide the solutions for self-provisioning systems, systems maintenance, and monitoring systems

Experience with Infrastructure and Automation Tools

Experience with Enterprise Cloud management and Virtual Platforms to build Hybrid Datacenter

Implement DevOps solutions to support IaaS

Managing multiple projects simultaneously

Communicating complex information and provide training to a non-technological audience

Troubleshooting technology problems

Assist with software installs, including automation scripting as needed

Additional duties as assigned
Requirements:
More than three years of hands-on IT experience

Bachelor's Degree Computer Engineering or equivalent experience

Experience in tools (AD, OKTA, InTune, Google workspace admin)

Proficiency in Scripting Languages such as PowerShell, Python, C#, YAML, and more

Technically proficient with Google Cloud Platform, Google Workspace (GSuite), AWS, and O365

Knowledge in IT Tools (Slack, VMWare, SolarWinds, Palo Alto)

Experience with Cloud based, Software as a Service (SAAS) applications.

Experience with SAML, ADFS, and OAuth architecture, design, configuration, and maintenance.

Experience with Jira and Confluence (or similar) for issue reporting & project tracking

Hands-on experience working on Virtual Technologies (VMware, Hypervisor, Nutanix etc.)

Available for on call support after hours and weekends
Environment and Physical Activities/Requirements:
You will work in an indoor office/ remote environment for which no adverse conditions are expected. This position requires the following physical activities and/or requirements:

Remaining in a stationary or sedentary position, often standing and/or sitting for prolonged periods of time

Repeating motions, such as keyboarding, that may include the wrists, hands, and/or fingers

Communicating with others to exchange information

Adjusting, moving, carrying, lifting, pushing or pulling objects up to 20 pounds
Your contribution will set the pace and have an impact in the technology, health, and diagnostic industry. Your work and ideas will be valued and respected, and we hope you will find enjoyment working with a collaborative team on an innovative device. We offer upgraded computer equipment, and a competitive salary.
Cue Health Inc. is an equal opportunity employer, consistent with applicable laws. Individuals seeking employment are considered without regards to race, color, religion (including religious accommodations), creed, sex (including pregnancy, childbirth and related medical conditions), gender (including gender identity and expression), sexual orientation, marital status, national origin (including language use restrictions), ancestry, mental and/or physical disability, medical condition (cancer, genetic information and characteristics, requests for medical and family care leave), age, military or veteran status, and any other classification protected by applicable federal, state, and local laws.