Lead Global HRIS Analyst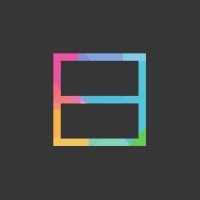 Cue
IT
Hyderabad, Telangana, India · Remote
Posted on Thursday, August 17, 2023
About Us:
Cue Health (Nasdaq: HLTH) is a mission-driven healthcare technology company that puts consumers in control of their health information and places diagnostic information at the center of care. Cue Health enables people to manage their health through real-time, actionable, and connected health information, offering individuals and their healthcare providers easy access to lab-quality diagnostics anywhere, anytime, in a device that fits in the palm of the hand. Cue Health's first-of-its-kind COVID-19 test was the first FDA-authorized molecular diagnostic test for at-home and over-the-counter use without physician supervision. Outside the United States, Cue Health has received the CE mark in the European Union, Interim Order authorization from Health Canada, and regulatory approval from India's Central Drugs Standard Control Organisation. Cue Health was founded in 2010 and is headquartered in San Diego. For more information, please visit www.cuehealth.com.
INDIA:
Cue Health Inc. is seeking to hire a full-time Lead Global HRIS Analyst to join our People Systems Team. The incumbent will focus on implementation, support and maintenance of the Human Resource Information Management System (Workday) and lead a small team in India. The Lead Global HRIS Analyst will work closely with other subject matter experts to ensure data integrity, testing of system changes, report writing and analyzing data flows for process improvement opportunities.
Responsibilities:
Drive the global HRIS efforts to build the necessary infrastructure and enabling tools, including review of existing software, programs, interfacing and payroll executions

Be the voice of our India HRIS team, while creating marketing campaigns and trainings to help enable all associates globally.

Lead the HRIS team in India, managing key projects and relevant stakeholders, oversee HRIS Analysts and providing guidance to the team as needed

Understand complexity of data and configuration of Workday Core HCM including business processes and loading core data (EIBs) and overall logic of the system including Recruiting, Talent, Benefits, Compensation, Absence, Time Tracking and Security.

Collaborate with our Global Markets to develop technology solutions that help streamline and automate HR processes, roll-out additional modules and upgrades.

Lead Workday releases by researching new functionality, testing, and implementation

Serve as lead representative and liaison between Human Resources, external vendors, and other stakeholders for HRIS design and implementation projects

Troubleshoot regression testing issues and communicate issues in a timely, transparent way

Ensure all payroll systems receive correct reports through middleware in a timely fashion

Document all process and procedures in HRIS, aligning to process maps. Keep accurate and updated process maps and job aids.

Understand and follow company policies surrounding data governance, security, and process development

Additional duties as assigned
Requirements:
Bachelor's degree required

8+ years of HRIS experience (configurations, testing, troubleshooting, custom reports, business process, calculated fields, document management)

3+ years of direct Workday experience

Well versed in maintaining Workday Core HCM, working with upgrades and enhancements

Workday certifications a plus

Comfortable bridging the gap between HR and IT. Ability to understand the business requirements, user needs and translate them into operational requirements

Ability to work in a global, fast-paced environment

Strong collaboration with excellent verbal and written communication skills

JIRA, ServiceNow, or a similar ticketing system experience is preferred.
Environment and Physical Activities/Requirements:
You will work in an indoor remote environment for which no adverse conditions are expected. This position requires the following physical activities and/or requirements:
Remaining in a stationary or sedentary position, often standing and/or sitting for prolonged periods of time

Repeating motions, such as keyboarding, that may include the wrists, hands, and/or fingers

Communicating with others to exchange information

Adjusting, moving, carrying, lifting, pushing or pulling objects up to 20 pounds
Your contribution will set the pace and have an impact in the technology, health, and diagnostic industry. Your work and ideas will be valued and respected, and we hope you will find enjoyment working with a collaborative team on an innovative device. We offer upgraded computer equipment, and a competitive salary.
Cue Health Inc. is an equal opportunity employer, consistent with applicable laws. Individuals seeking employment are considered without regards to race, color, religion (including religious accommodations), creed, sex (including pregnancy, childbirth and related medical conditions), gender (including gender identity and expression), sexual orientation, marital status, national origin (including language use restrictions), ancestry, mental and/or physical disability, medical condition (cancer, genetic information and characteristics, requests for medical and family care leave), age, military or veteran status, and any other classification protected by applicable federal, state, and local laws.