Research Technician, Testing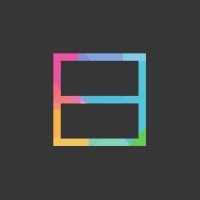 Cue
Vista, CA, USA
Posted on Friday, September 15, 2023
About Us:
Cue Health (Nasdaq: HLTH) is a mission-driven healthcare technology company that puts consumers in control of their health information and places diagnostic information at the center of care. Cue Health enables people to manage their health through real-time, actionable, and connected health information, offering individuals and their healthcare providers easy access to lab-quality diagnostics anywhere, anytime, in a device that fits in the palm of the hand. Cue Health's first-of-its-kind COVID-19 test was the first FDA-authorized molecular diagnostic test for at-home and over-the-counter use without physician supervision. Outside the United States, Cue Health has received the CE mark in the European Union, Interim Order authorization from Health Canada, and regulatory approval from India's Central Drugs Standard Control Organisation. Cue Health was founded in 2010 and is headquartered in San Diego. For more information, please visit www.cuehealth.com.
Cue is seeking to hire a full-time Research Technician, Testing. The ideal individual must be detail-oriented, time- organized, able to work in fast-paced lab environments, and someone who takes initiative. Under supervision, the Research Technician will assist the scientific staff in routine laboratory support and logistics activities.
­­­­­­­
Responsibilities:
Testing, inspecting, monitoring, and troubleshooting of experimental devices for quality control and R&D purposes. Prepare various samples and solutions used to apply to testing materials i.e. blood, plasma, virus, buffers, etc.

Prepare PCR plates for data analysis

Monitor and maintain inventory levels for lab stock materials

Provide clean sterilized lab materials for experiments

Maintenance, sterilization and decontamination of the work area daily

Perform routine sample analysis according to standard operating procedures under supervision of scientific leads

Monitor and process waste materials

Maintaining equipment performance and maintenance logs

Adhere to a culture of health and safety

Use of appropriate judgement for time management

Familiarity with a BSL2 lab environment and PPE

Maintain general lab organization and cleanliness

Basic lab tasks such as pipetting, buffer making, equipment maintenance, lab maintenance, ordering, stocking, and freezer defrosts

Assist lab users on issues with equipment by escalating to senior staff as needed

Other duties as may be determined by Management
Requirements:
Associates Degree/Bachelors Degree or equivalent experience

1 year of lab experience in industry

Proficient in working with pipettes

Meticulous attention to detail

Ability to read, write and follow written and verbal instruction

Computer usage including Email, Microsoft Word and Excel

Team-player who works well in a team-oriented environment

Ability to work a schedule which may include weekends and overtime
Environment and Physical Activities/Requirements:
You will work in an indoor laboratory environment, which may occasionally be noisy, subject to climate and humidity requirements, and hazardous substances. This position requires the following physical activities and/or requirements:

Remaining in a stationary or sedentary position, often standing and/or sitting for prolonged periods of time

Moving about to accomplish tasks or moving from one worksite to another, including possibly tight or confined spaces

Reaching, crouching, or stooping

Repeating motions that may include the wrists, hands, and/or fingers

Gross and/or fine manipulation of items with hands and fingers

Adjusting, moving, carrying, lifting, pushing or pulling objects up to 50 pounds

Operating machinery and/or heavy laboratory equipment

Communicating with others to exchange information

Visual acuity (far and near), including peripheral vision
Your contribution will set the pace and have an impact in the technology, health, and diagnostic industry. Your work and ideas will be valued and respected, and we hope you will find enjoyment working with a collaborative team on an innovative device. We offer upgraded computer equipment, unlimited snacks, and a competitive salary.
Cue Health Inc. is an equal opportunity employer, consistent with applicable laws. Individuals seeking employment are considered without regards to race, color, religion (including religious accommodations), creed, sex (including pregnancy, childbirth and related medical conditions), gender (including gender identity and expression), sexual orientation, marital status, national origin (including language use restrictions), ancestry, mental and/or physical disability, medical condition (cancer, genetic information and characteristics, requests for medical and family care leave), age, military or veteran status, and any other classification protected by applicable federal, state, and local laws.
The estimated base compensation range for this role is shown below. This range is based upon current market data and other factors, all of which are subject to change. Individual pay will be determined in accordance with a candidate's location, skills, expertise, background, experience, and other relevant factors. Applicants are always welcome to direct questions regarding this range to the Talent Acquisition specialist recruiting for this position.
Base Compensation Range:
$15.87 - $26.44
Pay Rate:
Hourly