Cybersecurity Operations Specialist II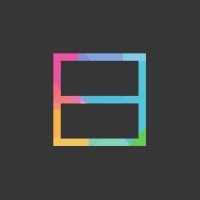 Cue
Operations
Hyderabad, Telangana, India
Posted on Monday, September 25, 2023
About Us:
Cue Health (Nasdaq: HLTH) is a mission-driven healthcare technology company that puts consumers in control of their health information and places diagnostic information at the center of care. Cue Health enables people to manage their health through real-time, actionable, and connected health information, offering individuals and their healthcare providers easy access to lab-quality diagnostics anywhere, anytime, in a device that fits in the palm of the hand. Cue Health's first-of-its-kind COVID-19 test was the first FDA-authorized molecular diagnostic test for at-home and over-the-counter use without physician supervision. Outside the United States, Cue Health has received the CE mark in the European Union, Interim Order authorization from Health Canada, and regulatory approval from India's Central Drugs Standard Control Organisation. Cue Health was founded in 2010 and is headquartered in San Diego. For more information, please visit www.cuehealth.com.
Cue Health Inc. is seeking to hire a full-time Cybersecurity Operations Specialist II. Ideal candidate will have experience in Infrastructure Security and Security Operation Centers (SOC) and have working knowledge of SOC services, endpoint detection and response solutions, understanding of cloud platforms such as Azure and GCP for log analysis and monitoring prospective. Hands on Experience in SIEM, SOAR, Vulnerability Management, Data Leakage Prevention, Web Application scanning, Multi Factor Authentication, Email Security, Identity Access/Privileged Access Management
Responsibilities:
Provide day to day operational support for the Endpoint Security Service, Security Incident Management and Cyber Threat.

Effectively ensuring incident identification, assessment, quantification, reporting, communication, mitigation, and monitoring, leveraging our internal team

Ability to setup and Configuration Cloud SIEM tool Splunk , IBM QRadar / Google Chronicle / Datadog for Google, AWS ,Azure Cloud and SaaS applications for log detection, Signal Correlation, Signal Exploring and investigating.

Apply best practices to identify, analyze, and support all incidents that are either impactful or potentially impactful to business, the brand and or employees.

Provide subject matter expertise for the security systems and applications used within the SOC

Provide effective security monitoring through triage, investigation, communication, and reporting.

Review and process alerts from various security tools focusing on alerts of a malicious nature.

Stay up to date with the most recent security issues, exploits, attacks, and other nefarious activity.

Investigate alerts generated by differing data sources including SIEMs, EDR solutions, and cloud-based security offerings. Perform investigations to gather information necessary for determining follow on actions.

Perform threat hunting and investigations into potential threats based on log data and provide results of analysis to management. Perform analysis and trending of security log data from a wide range of security devices.

Coordinate and implement security operations center training and evaluations designed to ensure adequate and high-quality staffing levels are maintained along with OEM providing SOC-as-a-Service.

Provide oversight and guidance to the SOC during an emergency response situation.

Collect and analyze data related to potential security threats to Cue facilities across the United States to formulate response and contingency plans.

Coordinate with SOC analyst and CrowdStrike manage service team to identify potential risk and issues within Cue infrastructure.

Perform patching activity as per the patch release for network security devices and endpoints.

Address information security incidents, including phishing, information theft, misuse of data, intrusions, hostile probes, and malicious software.

Perform other duties as assigned.
Requirements:

Bachelor's degree in Information Technology, Engineering or related field.

Minimum 3 years of experience with GSOC/Security Operations Center experience

Experience with Azure, GCP and AWS Cloud technologies

Experience with Firewalls, Proxy, and IDS/ IPS

Working experience on Falcon CrowdStrike, Qualys, Splunk, IBM Qradar, Google Chronicle, Datadog (Cloud SIEM), Netskope

Strong organizational skills

Must have the ability to work independently with minimal supervision and make sound decisions in high pressure environments.

Aptitude for learning and applying new skills.

Must have the ability to develop and write clear and concise emails, memos, and incident reports for company stakeholders and senior leadership.

Ability to consistently perform at a high-level in a demanding, fast-paced environment.

Flexible for 24 X 7 shifts

Professional Qualifications are preferred, including:

CEH

OSCP

CompTIA CySA+

CSA

CISSP

Environment and Physical Activities/Requirements:
You will work in an indoor office environment for which no adverse conditions are expected. This position requires the following physical activities and/or requirements:

Remaining in a stationary or sedentary position, often standing and/or sitting for prolonged periods of time

Repeating motions, such as keyboarding, that may include the wrists, hands, and/or fingers

Communicating with others to exchange information

Adjusting, moving, carrying, lifting, pushing or pulling objects up to 20 pounds
Your contribution will set the pace and have an impact in the technology, health, and diagnostic industry. Your work and ideas will be valued and respected, and we hope you will find enjoyment working with a collaborative team on an innovative device. We offer upgraded computer equipment, and a competitive salary.
Cue Health Inc. is an equal opportunity employer, consistent with applicable laws. Individuals seeking employment are considered without regards to race, color, religion (including religious accommodations), creed, sex (including pregnancy, childbirth and related medical conditions), gender (including gender identity and expression), sexual orientation, marital status, national origin (including language use restrictions), ancestry, mental and/or physical disability, medical condition (cancer, genetic information and characteristics, requests for medical and family care leave), age, military or veteran status, and any other classification protected by applicable federal, state, and local laws.