Staff Privilege Access Management Administrator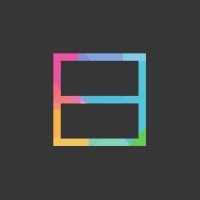 Cue
Hyderabad, Telangana, India
Posted on Thursday, September 28, 2023
About Us:
Cue Health (Nasdaq: HLTH) is a mission-driven healthcare technology company that puts consumers in control of their health information and places diagnostic information at the center of care. Cue Health enables people to manage their health through real-time, actionable, and connected health information, offering individuals and their healthcare providers easy access to lab-quality diagnostics anywhere, anytime, in a device that fits in the palm of the hand. Cue Health's first-of-its-kind COVID-19 test was the first FDA-authorized molecular diagnostic test for at-home and over-the-counter use without physician supervision. Outside the United States, Cue Health has received the CE mark in the European Union, Interim Order authorization from Health Canada, and regulatory approval from India's Central Drugs Standard Control Organisation. Cue Health was founded in 2010 and is headquartered in San Diego. For more information, please visit www.cuehealth.com.
Cue Health Inc. is seeking to hire a full-time Staff Privilege Access Management Administrator who is passionate about privilege access management to lead PAM program to the next level. The Staff Privilege Access Management Admin candidate will need have deep technical expertise in identity, privilege access, Public Key Infrastructure(PKI), and cloud entitlements. This role is responsible for the implementation, configuration, support and troubleshooting the CyberArk PAM components to ensure all of privilege access solutions adhere to security best practices.
Responsibilities:
Install and configure of CyberArk security tool and components.

Create, maintain, and monitor CyberArk configurations policies and onboarding process.

Integrate various Saas applications such as NetSuite, Workday, Salesforce and others.

Debug and troubleshoot various issues, including interacting with technology vendors.

Perform health check monitoring on all CyberArk severs to ensure consistent availability of system to end users.

Test and certify new product versions, bug fixes and provide detailed reports.

Employ CyberArk components to administer Privileged Users for various Windows and Linux accounts.

Support architects and engineers in the collection of data and generation of reports per specifications.

Maintain Security tool FAQ and support documentation.

Generate security reports used for troubleshooting and problem resolution.

Create and maintain document installation procedures, Standard Operating Procedures (SOP), etc.;

Coordinate with vendor in troubleshooting issues and complete the new requirements.

Collaborate with other support groups to resolve issues related to CyberArk infrastructure.

Coordinate with Vendor, application patch deployment and application stabilization
Requirements:
Bachelor's degree in computer science, Information Technology, or related field

Technical certifications such as CyberArk Admin, IAM, RHEL, GCP, AWS or Microsoft certifications.

Minimum 8 years' experience in IT Industry or related field.

Minimum 5 years CyberArk PAM Administration.

Experience in implementation various PAM engagements, across phases including requirements gathering, analysis, design, development, testing, deployment, and application support.

Experience in integrating and onboarding various platforms with Cyber-Ark, such as SaaS Applications, Windows servers, UNIX servers, Databases, and networking Devices.

Expertise in components like PSM, CPM, PVWA, HTML5 Gateway, Vault Sync and Conjur.

Experience with human versus non-human (service) accounts with sound knowledge in Conjur Server / Follower implementation.
Experience with various IT / Security technologies- Including Active Directory, DNS, Exchange, Firewalls, VPN Gateways, IPS, Proxy.

Expert level skills in design, architecture, and development, with an ability to take a deep dive in the implementation aspects if the situation demands.

Experience with key cloud technologies, such as AWS, Azure, GCP, Docker, Kubernetes, or other SaaS products.

Strong personal organization and project management skills.

Strong knowledge of security principles, standards, and techniques

Understanding of global frameworks and standards: NIST, SOX, ISO, FIPS & GDPR.

Strong technical (software and infrastructure) skills.

Strong critical thinking and problem-solving methods.

Strong presentation, verbal and written communications skills.

Flexible for 24 X 7 shifts.
Environment and Physical Activities/Requirements:
You will work in an indoor office environment for which no adverse conditions are expected. This position requires the following physical activities and/or requirements:

Remaining in a stationary or sedentary position, often standing and/or sitting for prolonged periods of time

Repeating motions, such as keyboarding, that may include the wrists, hands, and/or fingers

Communicating with others to exchange information

Adjusting, moving, carrying, lifting, pushing or pulling objects up to 20 pounds
Your contribution will set the pace and have an impact in the technology, health, and diagnostic industry. Your work and ideas will be valued and respected, and we hope you will find enjoyment working with a collaborative team on an innovative device. We offer upgraded computer equipment, and a competitive salary.
Cue Health Inc. is an equal opportunity employer, consistent with applicable laws. Individuals seeking employment are considered without regards to race, color, religion (including religious accommodations), creed, sex (including pregnancy, childbirth and related medical conditions), gender (including gender identity and expression), sexual orientation, marital status, national origin (including language use restrictions), ancestry, mental and/or physical disability, medical condition (cancer, genetic information and characteristics, requests for medical and family care leave), age, military or veteran status, and any other classification protected by applicable federal, state, and local laws.