CRM Support Specialist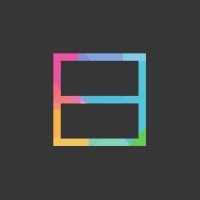 Cue
Customer Service
Remote
Posted on Wednesday, November 1, 2023
About Us:
Cue Health (Nasdaq: HLTH) is a mission-driven healthcare technology company that puts consumers in control of their health information and places diagnostic information at the center of care. Cue Health enables people to manage their health through real-time, actionable, and connected health information, offering individuals and their healthcare providers easy access to lab-quality diagnostics anywhere, anytime, in a device that fits in the palm of the hand. Cue Health's first-of-its-kind COVID-19 test was the first FDA-authorized molecular diagnostic test for at-home and over-the-counter use without physician supervision. Outside the United States, Cue Health has received the CE mark in the European Union, Interim Order authorization from Health Canada, and regulatory approval from India's Central Drugs Standard Control Organisation. Cue Health was founded in 2010 and is headquartered in San Diego. For more information, please visit www.cuehealth.com.
Cue Health Inc. is seeking to hire a full-time CRM Support Specialist. The individual in this role must be an ambitious, self-motivated individual who takes pride in helping others be successful using our Salesforce.com ecosystem.
Responsibilities:
Serve as the subject matter expert and first point of contact for day-to-day support of the Salesforce CRM ecosystem and business workflows

Answer questions, help with user account management, usage requests and other needs

Identify and act on issues, including capturing details to escalate to our system administrators

Collaborate with our Commercial Operations team and user community to identify common issues and training opportunities

Expand and improve the knowledge base of the users to maximize productivity and minimize frustration

Provide feedback to our Business Systems and Commercial Operations team to help design and execute a best practice support model, inclusive of self-service materials/capabilities, small or large group tutorials and general support

Support successful adoption of upcoming and ongoing Salesforce.com new release features
Requirements:
Bachelor's/Associate's Degree in an IT, Sales Operations or related field

Must have experience with using and supporting Salesforce Lightning

Outstanding English based customer service skills: oral & written communication, organization, and time management

Self-motivator: able to grasp concepts quickly with minimal supervision, take ownership of problems and follow them through to completion

Salesforce Certification is an asset, but not required

1-3 years' experience in a structured systems application support environment preferred
Ability to work independently
Environment and Physical Activities/Requirements:
You will work in an indoor remote environment for which no adverse conditions are expected. This position requires the following physical activities and/or requirements:

Remaining in a stationary or sedentary position, often standing and/or sitting for prolonged periods of time

Repeating motions, such as keyboarding, that may include the wrists, hands, and/or fingers

Communicating with others to exchange information

Adjusting, moving, carrying, lifting, pushing or pulling objects up to 20 pounds
Your contribution will set the pace and have an impact in the technology, health, and diagnostic industry. Your work and ideas will be valued and respected, and we hope you will find enjoyment working with a collaborative team on an innovative device. We offer upgraded computer equipment, unlimited snacks, and a competitive salary.
Cue Health Inc. is an equal opportunity employer, consistent with applicable laws. Individuals seeking employment are considered without regards to race, color, religion (including religious accommodations), creed, sex (including pregnancy, childbirth and related medical conditions), gender (including gender identity and expression), sexual orientation, marital status, national origin (including language use restrictions), ancestry, mental and/or physical disability, medical condition (cancer, genetic information and characteristics, requests for medical and family care leave), age, military or veteran status, and any other classification protected by applicable federal, state, and local laws.
The estimated base compensation range for this role is shown below. This range is based upon current market data and other factors, all of which are subject to change. Individual pay will be determined in accordance with a candidate's location, skills, expertise, background, experience, and other relevant factors. Applicants are always welcome to direct questions regarding this range to the Talent Acquisition specialist recruiting for this position.
Base Compensation Range:
$0.00 - $0.02
Pay Rate:
Salary