Staff Security Architect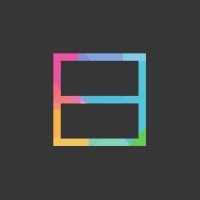 Cue
IT
Hyderabad, Telangana, India
Posted on Thursday, November 9, 2023
About Us:
Cue Health (Nasdaq: HLTH) is a mission-driven healthcare technology company that puts consumers in control of their health information and places diagnostic information at the center of care. Cue Health enables people to manage their health through real-time, actionable, and connected health information, offering individuals and their healthcare providers easy access to lab-quality diagnostics anywhere, anytime, in a device that fits in the palm of the hand. Cue Health's first-of-its-kind COVID-19 test was the first FDA-authorized molecular diagnostic test for at-home and over-the-counter use without physician supervision. Outside the United States, Cue Health has received the CE mark in the European Union, Interim Order authorization from Health Canada, and regulatory approval from India's Central Drugs Standard Control Organisation. Cue Health was founded in 2010 and is headquartered in San Diego. For more information, please visit www.cuehealth.com.
Cue Health Inc. is seeking to hire a full time Staff Security Architect This position will work on highly complex projects that require in-depth domain knowledge in two or more specialized areas. They are responsible for driving the design and implementation efforts related to architecture, scalability, availability, and performance alignment w/ the product roadmap with a focus on application development & automation. They may interact w/ functional leaders to support these technical initiatives.
Responsibilities:
Collaborate with business stakeholders, product owners and engineering teams to support implementation of complex functional and non-functional components

Participate in the domain technical and business discussions relative to security of future architect direction

Leverage modern principles and technical patterns, such as cloud computing and automation, to drive solutions which maximize simplicity, reuse and cost effectiveness

Participate in the infrastructure architecture governance model

Develop hygiene metrics to measure and validate the effectiveness of existing security controls

Lead strategy and implementation of tooling for secure software development and automation for Cloud security, risk, and compliance controls

Define standards, controls, and methods for secure software development, driving adoption across the business

Lead projects to drive the assessment, operationalization and adoption of new technologies, platforms, tools and frameworks

Manage supplier security assessment program for Cue Health

Support design and deployment of infrastructure solutions meeting standardization, consolidation, TCO, security, regulatory compliance, and application system qualities

Serve as technical expert on assigned compliance applications, including code, interfaces, and data flows

Define and help enforce policy and standards for access controls across multiple on-premises and cloud environments

Architect, develop, implement, maintain, and oversee cybersecurity tools and policies to protect the Enterprise, including cloud governance & security

Define and communicate enterprise information security plans, procedures, policies, and standards for acquiring, implementing, and operating new security systems, equipment, software, and other technologies

Work closely with other departments within IT on corporate technology development to fully secure information, computer, network, and processing systems

Provide input to security policies and practices in accordance with changes in federal acquisition law or various Cue Health contracts

Participate in strategic security relationships between internal resources and external entities, including government, customers, vendors, and partner organizations

Remain informed on trends and issues in the security industry, including current and emerging technologies and policies

Communicate effectively with senior management, peers, staff, and customers both inside and outside the corporation

Assess current state and make recommendations on future state to ensure Cue Health remains a secure environment

Perform regular risks assessments and plan security projects to lower overall risk based on results of risk assessments

Ensure that ongoing security processes and procedures are being complied with

Designing action plans for these areas: System Hardening, Monitoring, Incident Response, Disaster recovery

Maintain ongoing HIPAA compliance efforts and annual HIPAA and ISO audits

Lead and mentor security analysts on the team

Assists help desk with security related support issues as needed
Requirements:
Bachelor's degree in Computer Science, Information Technology, or related field

Technical certifications such as CISSP, GCP, AWS, Microsoft Cloud certifications

Minimum of 8 years of experience in Information Technology and/or Information Security

Experienced in navigating through ambiguity and prioritizing conflicting asks

Expert level skills in design, architecture, and development, with an ability to take a deep dive in the implementation aspects if the situation demands

Strong knowledge of industry leading IAM tools and prior experience working on Okta, 2FA/MFA, Active Directory, LDAP, SAML, OAuth, Single Sign-On, Federated Identity

Cross-functional expertise in multiple Information Security domains (IAM, Cloud, Virtualization technologies, Data Privacy, Encryption, Operations, Securing Large Scale Platforms, AI-driven Security Intelligence, Security Training, etc.)

Previous experience with software development, IT networking, security, policies, standards, and risk

Scripting knowledge including bash, PowerShell, python etc.

Extensive knowledge and experience with Cloud security best practices and experience with key cloud technologies, such as AWS, Azure, GCP, Docker, Kubernetes, or other SaaS products

Results-focused visionaries that consistently deliver high-quality solutions. Strong personal organization and project management skills

Leading contributors that are self-driven and willing to challenge the status quo and focus on services, data, analytics, and content

Understanding/Knowledge of global frameworks and standards: NIST, SOX, ISO, FIPS, GDPR, CCPA, DFARS, etc.

Experience working with program management methodologies (i.e. Agile)

Prior experience securing the Enterprise by approving, implementing, or designing cybersecurity policies in key technologies such as at the network, firewall or application layers

Experience with securely designing solutions, based on business requirements

Familiarity with secure application development frameworks

Strong technical (software and infrastructure) skills

Working knowledge of Windows & Linux operating systems
Environment and Physical Activities/Requirements:
You will work in an indoor remote environment for which no adverse conditions are expected. This position requires the following physical activities and/or requirements:

Remaining in a stationary or sedentary position, often standing and/or sitting for prolonged periods of time

Repeating motions, such as keyboarding, that may include the wrists, hands, and/or fingers

Communicating with others to exchange information

Adjusting, moving, carrying, lifting, pushing or pulling objects up to 20 pounds
Your contribution will set the pace and have an impact in the technology, health, and diagnostic industry. Your work and ideas will be valued and respected, and we hope you will find enjoyment working with a collaborative team on an innovative device. We offer upgraded computer equipment, and a competitive salary.
Cue Health Inc. is an equal opportunity employer, consistent with applicable laws. Individuals seeking employment are considered without regards to race, color, religion (including religious accommodations), creed, sex (including pregnancy, childbirth and related medical conditions), gender (including gender identity and expression), sexual orientation, marital status, national origin (including language use restrictions), ancestry, mental and/or physical disability, medical condition (cancer, genetic information and characteristics, requests for medical and family care leave), age, military or veteran status, and any other classification protected by applicable federal, state, and local laws.