Research And Development Scientist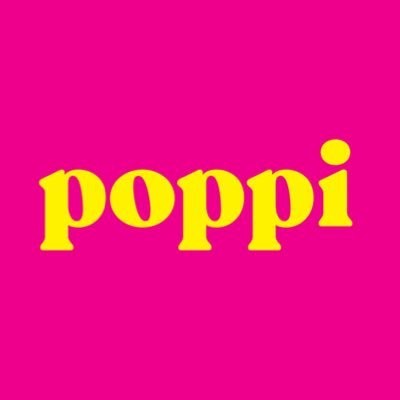 Poppi
United States
Posted on Wednesday, October 18, 2023
Reports to: Research & Development Manager
Location: Remote
Status: Exempt
What is Poppi?
We are so much more than a soda brand. We're a passionate group of people dedicated to shaking up the soda scene for good one happy gut at a time- putting the fun back into functional with our delicious, better-for-you prebiotic soda line.
What you will do?
Self-led, resourceful, and committed to supporting the next big product in beverage. Our success depends on our ability to create and develop best-in-class products that can be produced through a streamlined supply chain by establishing and maintaining relations with top tier partners, and efficient operations. Right product, right place, and right time!
The Research & Development Scientist responsible for supporting poppi's strategic operational initiatives including continuous improvements in sensory, scalability, cost, technical advancements and functional efficacy. This role will focus on new product ideation/concepts and troubleshoot technical product issues. The ideal candidate must provide the necessary skill set, urgency, and cross functional collaboration to ensure the project or task at hand can effectively move forward towards the end goal.
Responsibilities
Assist in the development of new products and the redesign of existing products
Effectively follow established Research & Development procedures for product development and/or ingredient experimentation, providing feedback to help streamline processes for optimal performance
Evaluate alternative ingredients for supplier risk mitigation and analyze existing/new formulations for potential areas of optimization
Meet with ingredient and product suppliers for innovation sessions and prototype trials
Partner with cross functional internal teams (Operations, Marketing, Quality, Finance and Sales) on various initiatives, including but not limited to cost optimization and supplying protype samples
Work in collaboration with a network of 3rd party flavor house research and development teams on flavor technology, application research, and market insights
Collaborate with the QA department to ensure commercial ready formulas are consistent from a sensory and food safety perspective
Travel required, with the ability to accommodate a flexible schedule, occasionally working evenings and weekends as needed for special assignments
What You Bring?
Proactive, self-starter and highly resourceful, capable of figuring it out
Team player and collaborator with the ability to work independently
Ability to maintain confidentiality and establish credibility with internal stakeholders and externals partners across various levels and disciplines
Excellent communication and problem solving skills with an ability to adapt to the fast-paced, daily needs of the Operations team
Strategic, organizational and results driven mindset with the ability to interpret complex data and develop value-add solutions
Fundamental understanding of the science of beverage manufacturing with the ability to quickly learn new practices and technologies
Your Background
Associate's or Bachelor's degree in Food Science, Biology, or related field preferred; or equivalent practical experience
1+ years of experience in a technical role in the food or beverage industry
Proficiency in Microsoft Office suite, G Suite, and Zoom; experience with Esha Genesis is a plus
Experience leveraging data to develop best in class products
Knowledge of new ingredient technologies, functional ingredients and their interaction with the beverage system
The above statements cover what are generally believed to be principal and essential functions of the job. Specific circumstances may allow or require some incumbents assigned to the job to perform a different combination of duties. Prior to the next step in the recruiting process, we welcome all applicants to inform us confidentially if you may require special accommodations in order to participate fully in our recruitment experience by emailing people@drinkpoppi.com.
poppi is a pre-biotic soda company committed to an inclusive, diverse, and equitable workplace that respects and celebrates the unique contributions of each individual while ensuring we remain an equal opportunity employer that recruits, hires, trains and promotes based on merit and qualifications.