Controller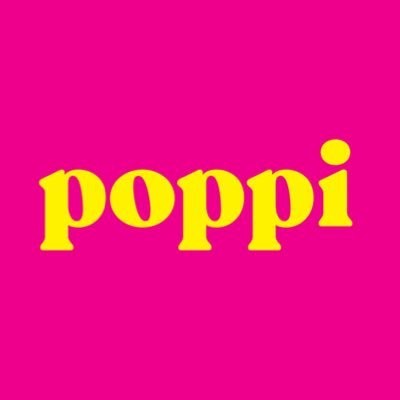 Poppi
Accounting & Finance
Arkansas, USA · Branchburg, NJ, USA
Posted on Saturday, October 28, 2023
What is Poppi?
We are so much more than a soda brand. We're a passionate group of people dedicated to shaking up the soda scene for good one happy gut at a time- putting the fun back into functional with our delicious, better-for-you prebiotic soda line.
What You Will Do?
The Controller reports to the Chief Financial Officer and is responsible for activities involving financial reporting, controls, and audit management
Responsibilities
Leadership
As a trusted partner to the CFO, you will drive cross functional initiatives to support the growth and success of the company.
Develop a highly disciplined and capable accounting department through development of staff while fostering a high performance culture
Promote a culture of accountability for results and continuous improvement.
Controlling and Financial Reporting
Lead the month-end close process and ensure the proper and timely recording of financial transactions in the general ledger in accordance with US GAAP and company policies, including review of balance reconciliations and journal entries.
Prepare and submit monthly balance sheet reconciliations along with necessary support
Lead the preparation of internal management reporting pack, including income statement, balance sheet, and statement of cash flow by providing a variety of standard reports
Assist in explaining month and period to date variance analysis
Develop and publish monthly management and operational reporting
Review and approve financial statements and ensure they are accurate and free of any errors.
Own the relationship and be primary liaison with external auditors.
Drive annual audit of financial statements
Assess current accounting operations, offering recommendations for improvement and implementing comprehensive processes and internal controls.
Drive Key Strategic Initiatives
Partner with the CFO to determine accounting implications for all material business decisions.
Ensure working capital is optimized through proper management of inventory, accounts receivable and accounts payable.
Provide reporting/metrics on DSO, DPO, aged receivables and payable, and team productivity
Evaluate the effectiveness and scalability of ERP, accounting and financial reporting software and supporting database, as needed.
Partner with CFO and VP Corporate Finance to develop accounting policies, procedures and associated internal controls for all entities.
Complete other tasks as requested by CFO.
What You Bring?
Excellent leadership skills with ability to inspire confidence and trust, motivate teams to produce quality materials in tight timeframes while simultaneously managing several projects
Innovative, Strategic and Operational Mindset with strong understanding of how operational issues impact the accounting function and demonstrated track record of developing strategies to support growth initiatives while also bringing rational, objective judgment to bear on tough issues and decisions
Ability to utilize technology to improve access to information needed to run the business including extensive experience with an Enterprise Resource Planning software and integration (NetSuite, QBO preferred)
Experience implementing systems, policies and training and delivering measurable process improvements
Is an excellent communicator, adaptable and a quick learner
Strong organizational skills and attention to detail are critical success attributes
Team first mentality with the ability to prioritize, meet tight deadlines and thrive in a fast-paced, team environment while partnering across the company
Your Background
Bachelor's degree in Finance or Accounting required, MBA or CPA preferred
10+ years of experience in accounting
Fluency in Microsoft Office suite
The above statements cover what are generally believed to be principal and essential functions of the job. Specific circumstances may allow or require some incumbents assigned to the job to perform a different combination of duties. Prior to the next step in the recruiting process, we welcome all applicants to inform us confidentially if you may require special accommodations in order to participate fully in our recruitment experience by emailing people@drinkpoppi.com.
poppi is a pre-biotic soda company committed to an inclusive, diverse, and equitable workplace that respects and celebrates the unique contributions of each individual while ensuring we remain an equal opportunity employer that recruits, hires, trains and promotes based on merit and qualifications.