Executive Assistant & Office Manager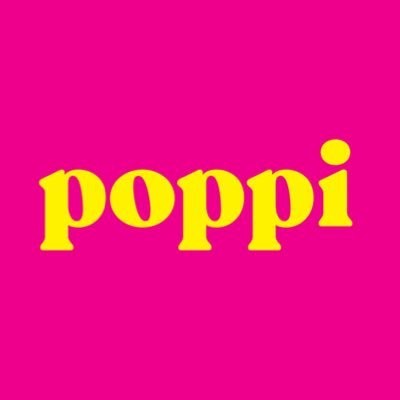 Poppi
Administration, Operations
Austin, TX, USA
Posted on Saturday, November 11, 2023
What is poppi
We are so much more than a soda brand. We're a passionate group of people dedicated to shaking up the soda scene for good one happy gut at a time- putting the fun back into functional with our delicious, better-for-you prebiotic soda line.
The Role
We are seeking an experienced and detail-oriented Executive Administrator and Office Manager to provide comprehensive support to the Founder of poppi, Allison Ellsworth, and other members of the executive team. This role will also involve managing the day-to-day operations of the office. The ideal candidate will possess strong organizational and communication skills, with the ability to multitask effectively and maintain a proactive approach in a fast-paced work environment. As the Executive Administrator and Office Manager, you will play a critical role in ensuring seamless operations, supporting the founder/executive team, and fostering a positive work environment.
Responsibilities
Manage the Founder's schedule, including organizing meetings, appointments, and travel arrangements, while also ensuring the smooth functioning of the office.
Facilitate professional communication on behalf of the Founder, drafting and editing emails, memos, and other documents with precision and attention to detail.
Act as a key point of contact between the Founder and internal/external stakeholders, fostering strong relationships and representing the company with professionalism and integrity.
Handle confidential information with discretion and maintain a high level of professionalism in all interactions.
Coordinate and organize internal and external meetings, events, and conferences, managing logistics, preparing agendas, and following up on action items.
Oversee the day-to-day operations of the office, including managing supplies, equipment, and vendor relationships, and ensuring a clean and organized workspace.
Collaborate with the executive team to streamline processes, enhance efficiency, and promote effective cross-functional communication within the organization.
Provide occasional support to the CEO, including managing schedules, handling correspondence, and coordinating special projects.
Coordinate monthly Senior leadership and board meetings, in partnership with the CEO.
Complete ad-hoc assignments as delegated by the executive team.
What You Bring
Exceptional organizational and time management skills, with the ability to prioritize tasks effectively.
Excellent written and verbal communication skills, with a keen eye for detail and accuracy.
Demonstrated ability to anticipate needs, take initiative, and effectively problem-solve.
Ability to work efficiently under pressure and meet tight deadlines.
Enthusiasm for the company's mission and a passion for contributing to its success.
Ability to handle sensitive information with confidentiality and discretion.
Strong interpersonal skills and the ability to work effectively in a team environment.
Qualifications
Bachelor's degree or equivalent relevant experience.
4+ years of experience as an Executive Assistant; with office management experience preferred.
Proficiency in Microsoft Office Suite (Word, Excel, PowerPoint, Outlook)
The above statements cover what are generally believed to be principal and essential functions of the job. Specific circumstances may allow or require some incumbents assigned to the job to perform a different combination of duties. Prior to the next step in the recruiting process, we welcome all applicants to inform us confidentially if you may require special accommodations in order to participate fully in our recruitment experience by emailing talent@drinkpoppi.com.
Poppi is a pre-biotic soda company committed to an inclusive, diverse, and equitable workplace that respects and celebrates the unique contributions of each individual while ensuring we remain an equal opportunity employer that recruits, hires, trains and promotes based on merit and qualifications.