Sr. Data Engineer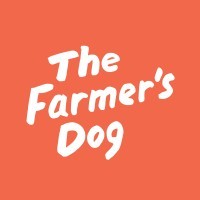 The Farmer's Dog
Data Science
New York, NY, USA
Posted on Monday, January 23, 2023
Who We Are
The Farmer's Dog is the fastest growing pet health service company in the US, and was born from a mission to change the landscape of pet health, providing dogs and their humans with honest, smart, and simple care – a fresh proposition in an industry riddled with manipulative and misleading marketing. We're starting by radically improving the $100 billion pet food market, replacing bulk bags of highly-processed pellets with a personalized subscription service that sends healthy, freshly-made dog food, balanced by top veterinary nutritionists, directly to customers' doors. Our ultimate goal is to create innovative, honest, and delightful experiences across all aspects of pet care, and we believe our direct-to-consumer business model, holistic approach to growth, and dynamic and forward-thinking culture uniquely position us to shepherd this backwards industry into the future.
To date, The Farmer's Dog has delivered hundreds of millions of meals nationwide and raised over $150M in funding to help us build a company as healthy as the dogs who are eating those meals. Join us as we continue to develop ways of bringing peace of mind to our customers, health to their companions, and much-needed change to the way people feed and care for their pets.
#LongLiveDogs
Where You'll Come In
The Farmer's Dog is looking for a Senior Data Engineer to join our growing team. In this role, you will build production facing tools on top of a petabyte-scale warehouse, and work directly with data customers to support analytics and reporting needs. Your work will enable data scientists, data analysts, and product teams to create and access information at a massive scale, and you will have opportunities to develop new data tools from the ground up. You will know when to use existing tools instead of reinventing the wheel. If you have a passion for building and maintaining high quality code, and want to improve how The Farmer's Dog makes strategic decisions at the company level, then this is the team for you!
How You'll Make An Impact
Build and scale data orchestration services that support complex analysis across the organization
Own all aspects of the data, from the point it is recorded until it reaches the intended audience or user including oversight of those between 3rd parties
Write production level code that processes millions of events per day using core python SQL
Design and implement tooling for access management, monitoring, data controls, and self-service ETL/Analytics pipelines.
Own data quality for crucial systems and serve as a primary resource for data expertise
Define and run SLAs for datasets that support production services
Mentor other engineers on how to design, build, and evangelize services
We're Excited About You Because
5+ years working in either a data or software engineering related field
3+ years working with data directly
2+ years of recent experience working with GCP / AWS
Familiar with patterns and architectures involved in ingestion, transformation, queueing, and querying of terabytes of data
Ability to put together an entire ETL pipeline from scratch without assistance
Familiar with Rest API concepts.
Strong SQL and No-SQL experience.
Expert in python who is comfortable working in a production environment
Experience working with DBT, airflow, or similar data processing tools
Proactively explore our data for new, undiscovered anomalies in both existing and new datasets. Automating ways to identify/capture data quality issues.
High energy and willing to take action with a passion for getting things done in complex environments
Proven data modeling skills
Strong architectural experience working at scale.
Strong attention to detail
Comfortable in both creative and sophisticated work environments.
You think critically and objectively; have excellent problem solving skills and the ability to make quick decisions based on business demands
Excellent communication skills to collaborate with stakeholders at all levels of the company
Return-to-work guidelines
We support our team members with the flexibility to thrive, professionally and personally. Currently all hybrid team members are asked to be in the office for 2 Gathering Days a week to continue to build a collaborative, lively, and invested environment - a unique in-person culture we are proud of. Gathering Days are Tuesday, Wednesday, and Thursday, however the office will be open and available for all Monday through Friday. This hybrid policy can be subject to change at company discretion.
A Few of Our Best Benefits
Dog-friendly office in Greenwich Village
Market-competitive compensation and equity packages
Comprehensive Healthcare, Dental, and Vision
12 week paid parental leave
Competitive 401k plan with company match
Flexible PTO and WFH policy
Discounted fresh food for your pup
Your pet interrupting video calls (and in-person meetings) is now a feature, not a bug
We commit to building a competitive compensation package and company environment for all individuals to thrive. We believe in competitive base compensation rooted in location specific market data and performance along with equity ownership in the company that allows every team member to build their personal wealth as the company grows, just as much as we believe in fostering a culture that supports our team members personally, professionally, and holistically. For this role the anticipated hiring base compensation range is $160,000 - $177,000 USD Annual and the compensation offered will include a robust market competitive package of base and equity. In addition to your base compensation offer you will also receive equity ownership in the company. More information about the value of this equity will be shared at the time of offer. This range is representative of NYC Market Data if you are applying to this role outside of the NYC area the range may change.