Art Director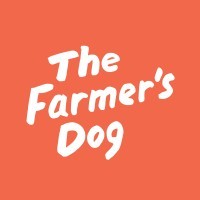 The Farmer's Dog
New York, NY, USA
Posted on Thursday, March 9, 2023
Who We Are
The Farmer's Dog is the fastest growing pet health service company in the US, and was born from a mission to change the landscape of pet health, providing dogs and their humans with honest, smart, and simple care – a fresh proposition in an industry riddled with manipulative and misleading marketing. We're starting by radically improving the $100 billion pet food market, replacing bulk bags of highly-processed pellets with a personalized subscription service that sends healthy, freshly-made dog food, balanced by top veterinary nutritionists, directly to customers' doors. Our ultimate goal is to create innovative, honest, and delightful experiences across all aspects of pet care, and we believe our direct-to-consumer business model, holistic approach to growth, and dynamic and forward-thinking culture uniquely position us to shepherd this backwards industry into the future.
To date, The Farmer's Dog has delivered hundreds of millions of meals nationwide and raised over $150M in funding to help us build a company as healthy as the dogs who are eating those meals. Join us as we continue to develop ways of bringing peace of mind to our customers, health to their companions, and much-needed change to the way people feed and care for their pets.
#LongLiveDogs
Where You'll Come In
We're looking for an art director (an individual or part of a creative team) who can conceive and develop strategically sound, smart, culturally resonant work across every platform. The work you build will help grow our business and our brand, and will help dogs everywhere live healthier, happier lives!
You'll create work that will connect with dog lovers on every channel, earn attention from the media, and inspire people to become TFD customers and loyalists. You'll continue to elevate our brand as one that's known for engaging, smart, and inspired creative and content.
How You'll Make An Impact
Along with a copywriting partner, conceptualize and develop all creative from performance-driven ads to integrated brand campaigns and activations.
Develop strong, engaging, and concept-driven visuals for social-first content.
Assist and/or lead development, production, and post-production for photoshoots of new and existing products, continuous lifestyle and dog-driven photography, and campaigns.
Serve as primary or supporting driver on video shoots, working closely with internal and/or external video partners from the concept phase to on-set art direction through final color grade and sound mix.
Continually look for creative opportunities to push our brand message and identity through owned channels like in-box collateral, swag, digital comms, and more.
Work across departments to immerse yourself in the product and brand and execute on business needs and objectives.
We're Excited About You Because
You have 3+ years of experience as an art director, preferably at a creative agency (portfolio required, preferably with creative/relative work for which you were primarily responsible).
You have a strong proficiency in Adobe Creative Suite.
You can quickly grasp visual brand identity and voice, with an ability to push into new visual territory while staying within brand guidelines.
You possess a strong sense of typography, layout, and hierarchy, along with a keen eye for photography and illustration. You must be able to execute concepts through final design.
You bring conceptual rigor and creativity to all projects big and small — from a small organic social feature on dog psychology to an anti-kibble direct mail piece to a large integrated campaign.
You're familiar with the production cycle and process, including on-set experience.
A true dog person -- even if you don't have one!
Return-to-work guidelines
We support our team members with the flexibility to thrive, professionally and personally. Currently all hybrid team members are asked to be in the office for 2 Gathering Days a week to continue to build a collaborative, lively, and invested environment - a unique in-person culture we are proud of. Gathering Days are Tuesday, Wednesday, and Thursday, however the office will be open and available for all Monday through Friday. This hybrid policy can be subject to change at company discretion.
A Few of Our Best Benefits
Dog-friendly office in Greenwich Village
Market-competitive compensation and equity packages
Comprehensive Healthcare, Dental, and Vision
12 week paid parental leave
Competitive 401k plan with company match
Flexible PTO and WFH policy
Discounted fresh food for your pup
Your pet interrupting video calls (and in-person meetings) is now a feature, not a bug
We commit to building a competitive compensation package and company environment for all individuals to thrive. We believe in competitive base compensation rooted in location specific market data and performance along with equity ownership in the company that allows every team member to build their personal wealth as the company grows, just as much as we believe in fostering a culture that supports our team members personally, professionally, and holistically. For this role the anticipated hiring base compensation range is $80,000 - $89,000 USD Annual and the compensation offered will include a robust market competitive package of base and equity. In addition to your base compensation offer you will also receive equity ownership in the company. More information about the value of this equity will be shared at the time of offer. This range is representative of NYC Market Data if you are applying to this role outside of the NYC area the range may change.
#LI-MF1 #LI-hybrid
#LI-MF1 #LI-hybrid