Head of Customer Experience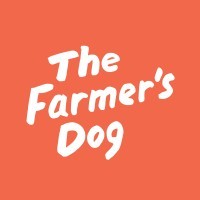 The Farmer's Dog
Customer Service
Nashville, TN, USA
Posted on Tuesday, April 18, 2023
Who We Are
The Farmer's Dog is the fastest growing pet health service company in the US, and was born from a mission to change the landscape of pet health, providing dogs and their humans with honest, smart, and simple care – a fresh proposition in an industry riddled with manipulative and misleading marketing. We're starting by radically improving the $100 billion pet food market, replacing bulk bags of highly-processed pellets with a personalized subscription service that sends healthy, freshly-made dog food, balanced by top veterinary nutritionists, directly to customers' doors. Our ultimate goal is to create innovative, honest, and delightful experiences across all aspects of pet care, and we believe our direct-to-consumer business model, holistic approach to growth, and dynamic and forward-thinking culture uniquely position us to shepherd this backwards industry into the future.
To date, The Farmer's Dog has delivered hundreds of millions of meals nationwide and raised over $150M in funding to help us build a company as healthy as the dogs who are eating those meals. Join us as we continue to develop ways of bringing peace of mind to our customers, health to their companions, and much-needed change to the way people feed and care for their pets.
#LongLiveDogs
Where You'll Come In
The Farmer's Dog is on a mission to help channel the unconditional love we have for our pets into uncomplicated care. Central to that mission is our customer experience. As the beating heart of our brand experience and every customer interaction, our Customer Experience (CX) team relentlessly seeks out ways to better understand, and act upon, the needs and feedback from our current and prospective customers (and all the dog people in between).
As the Head of Customer Experience, you will join a customer-centric and employee-centric culture that obsesses over creative problem-solving with a spirit of collaboration, empathy, and curiosity. Your goal is to oversee the strategy, planning and execution of the customer experience function, providing the best possible service to our customers across multiple channels and transforming the foundation of our already beloved team into a scalable engine of customer understanding, effective communication, and an avenue for growth. That will require working cross-functionally to drive experience improvement and evolution across the customer journey, and empowering a team of 300+ to build and deliver knowledgeable and personalized care to our customers and their dogs to drive happiness and retention. Ultimately, we want to become the most beloved pet care brand in the world, with the best employee culture in the world, and this position will play a meaningful role in helping us get there.
This position is able to be performed in-person at either our Nashville, TN or Fort Lauderdale, FL locations.
How You'll Make An Impact
You will set a vision for the end-to-end customer experience, the CX team, its culture and how it operates, and build a concrete cross-functional plan to get there
You will ensure that the customer experience team works in collaboration with all other business functions, consistently delivering great end-to-end customer experience across stages, channels and touchpoints in the customer journey
You will develop and implement the strategy to scale, staff and design our best-in-class CX Team across multiple locations and ensuring streamlined processes and change management, high quality service and continuous improvement across our CX organization. Hire a strong team that drives outstanding service and efficiency, surpassing our critical metrics and managing costs. You will be a role model and leader in the organization.
You drive and share customer experience analytics and use customer insights and feedback to advise strategy and critical decisions across the company.
You are focused on how we can facilitate an excellent high-end customer experience by analyzing opportunities and friction points, challenging the norms and driving the changes cross-functionally required to create thoughtful, enlightening experiences for every customer.
You are also focused on how we can facilitate a best in class employee experience for our CX employees.
We're Excited About You Because
You have 15+ years working within customer-centric organizations in the direct-to-consumer space.
You have 7+ years in a leadership role within Customer Experience or Customer Service.
You enjoy being innovative and creating new ways of operating.
You're experienced in leading, resourcing, and building large-scale teams in the field - experience managing hourly/non-exempt workers in operations or service teams preferred.
You have a passion and track record of building great cultures and world class customer and employee experience.
You have demonstrated the ability to operate successfully in a time-sensitive and fast-paced environment.
You have experience demonstrating data insights to improve customer experience.
You have project management skills and experience in implementing successful product launches.
You have strong financial acuity to ensure we are managing costs as we continue to scale.
You have a personal passion for community and are motivated to encourage others by a deep connection to The Farmer's Dog's mission and core values.
A Few of Our Best Benefits
Dog-friendly office located in Nashville, TN or Fort Lauderdale, FL (upon return-to-office!)
Market-competitive compensation and equity packages
Comprehensive Healthcare, Dental, and Vision
12 week paid parental leave
Competitive 401k plan with company match
Flexible PTO
Discounted fresh food for your pup
Your pet interrupting video calls (and in-person meetings) is now a feature, not a bug
#LI-JF1