Regulatory Affairs Specialist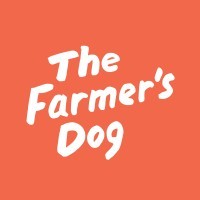 The Farmer's Dog
Legal
New York, NY, USA
Posted on Tuesday, April 18, 2023
Who We Are
The Farmer's Dog is the fastest growing pet health service company in the US, and was born from a mission to change the landscape of pet health, providing dogs and their humans with honest, smart, and simple care – a fresh proposition in an industry riddled with manipulative and misleading marketing. We're starting by radically improving the $100 billion pet food market, replacing bulk bags of highly-processed pellets with a personalized subscription service that sends healthy, freshly-made dog food, balanced by top veterinary nutritionists, directly to customers' doors. Our ultimate goal is to create innovative, honest, and delightful experiences across all aspects of pet care, and we believe our direct-to-consumer business model, holistic approach to growth, and dynamic and forward-thinking culture uniquely position us to shepherd this backwards industry into the future.
To date, The Farmer's Dog has delivered hundreds of millions of meals nationwide and raised over $150M in funding to help us build a company as healthy as the dogs who are eating those meals. Join us as we continue to develop ways of bringing peace of mind to our customers, health to their companions, and much-needed change to the way people feed and care for their pets.
#LongLiveDogs
Where You'll Come In
We are looking for a Regulatory Affairs Specialist to join our fast-growing Team! The Regulatory Affairs Specialist will play an integral role in ensuring compliance for The Farmer's Dog and will report into the Legal Department. They will support all regulatory related activities, and serve as a cross-functional lead regarding state, federal, agency and/or other rules affecting The Farmer's Dog's products and product claims. This is a high-impact role that requires a highly motivated individual with a passion for dogs!
How You'll Make An Impact
Prepare regulatory and registry documentation and ensure compliance with all regulations and statutes during the development, manufacture, and sale of The Farmer's Dog's products.
Have strong regulatory understanding to provide expertise and advise on claims, regulatory requirements, processes and activities for the governance of pet food/products.
Support regulatory related activities, including but not limited to: regulatory intelligence gathering, regulatory submissions, ingredients, labeling, claims, import/export processes & review process for packaging, marketing materials, digital information and product life-cycle activities.
Serve as the regulatory representative for product compliance. Assemble and help communicate information relative to product changes, new product attributes and current go to market information and timing. Raise critical project issues, identify root causes, and propose potential solutions.
Provide strategies relating to product claims and competitive defense for new product launches, reformulations and product improvements.
Maintain regulatory files and electronic databases and develop SOP's (Standard Operating Procedures) in order to standardize regulatory processes and guidance.
Have and continually upgrade a strong working knowledge of AAFCO Rules, FDA and other relevant regulations and guidelines that affect the pet food industry, while documenting for internal use and educating relevant stakeholders in organization.
Maintain extensive product line knowledge to assure high standards for accurate and consistent responses to internal and external customers.
Develop and maintain good working business relationships with all internal groups as a trusted partner, as well as relevant external government officials and vendors, as needed.
Represent The Farmer's Dog as requested with industry/regulatory organizations (i.e. Association of American Feed Control Officials (AAFCO) meetings).
We're Excited About You Because
You have a Bachelor's Degree in business, policy, natural sciences or a related field. Masters Degree or Juris Doctor is a bonus!
You have 5+ years regulatory affairs experience in the pet food industry.
You have a minimum of 8+ years of work experience in regulatory or related fields (related fields include quality assurance, compliance, and/or legal work).
You have strong thought leadership and business partnering skills at all organizational levels.
You possess a willingness to be flexible and proactive in solving complex challenges.
You have excellent communication (written and verbal) skills, and ability to communicate clearly and productively with colleagues about technical subject matter.
Return-to-work guidelines
We support our team members with the flexibility to thrive, professionally and personally. Currently all hybrid team members are asked to be in the office for 2 Gathering Days a week to continue to build a collaborative, lively, and invested environment - a unique in-person culture we are proud of. Gathering Days are Tuesday, Wednesday, and Thursday, however the office will be open and available for all Monday through Friday. This hybrid policy can be subject to change at company discretion.
The above RTO guidelines and vaccination policy is based on current local COVID-19 guidelines and is subject to change. We strongly encourage employees to take every necessary precaution to prioritize the safety of yourself and of those around you.
A Few of Our Best Benefits
Dog-friendly office in Greenwich Village
Market-competitive compensation and equity packages
Comprehensive Healthcare, Dental, and Vision
12 week paid parental leave
Competitive 401k plan with company match
Flexible PTO and WFH policy
Discounted fresh food for your pup
Your pet interrupting video calls (and in-person meetings) is now a feature, not a bug
We commit to building a competitive compensation package and company environment for all individuals to thrive. We believe in competitive base compensation rooted in location specific market data and performance along with equity ownership in the company that allows every team member to build their personal wealth as the company grows, just as much as we believe in fostering a culture that supports our team members personally, professionally, and holistically. For this role the anticipated hiring base compensation range is $115,000 - $137,000 USD Annual and the compensation offered will include a robust market competitive package of base and equity. In addition to your base compensation offer you will also receive equity ownership in the company. More information about the value of this equity will be shared at the time of offer. This range is representative of NYC Market Data if you are applying to this role outside of the NYC area the range may change.
#LI-MF1
#LI-hybrid