Senior HRBP (Florida)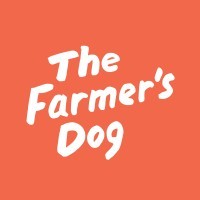 The Farmer's Dog
People & HR
Fort Lauderdale, FL, USA
Posted on Tuesday, April 18, 2023
Who We Are
The Farmer's Dog is the fastest growing pet health service company in the US, and was born from a mission to change the landscape of pet health, providing dogs and their humans with honest, smart, and simple care – a fresh proposition in an industry riddled with manipulative and misleading marketing. We're starting by radically improving the $100 billion pet food market, replacing bulk bags of highly-processed pellets with a personalized subscription service that sends healthy, freshly-made dog food, balanced by top veterinary nutritionists, directly to customers' doors. Our ultimate goal is to create innovative, honest, and delightful experiences across all aspects of pet care, and we believe our direct-to-consumer business model, holistic approach to growth, and dynamic and forward-thinking culture uniquely position us to shepherd this backwards industry into the future.
To date, The Farmer's Dog has delivered hundreds of millions of meals nationwide and raised over $150M in funding to help us build a company as healthy as the dogs who are eating those meals. Join us as we continue to develop ways of bringing peace of mind to our customers, health to their companions, and much-needed change to the way people feed and care for their pets.
#LongLiveDogs
Where You'll Come In
The Farmer's Dog is on a mission to help channel the unconditional love we have for our pets into uncomplicated care. Critical to this mission is ensuring our growing workforce of 200+ humans has the programs, mentoring, and support they need to do their best work. Driving that will be our Humans Business Partner who will be directly responsible for providing advisory HR guidance for aligned functional business leaders in order to attract, evolve, engage, and retain top talent.
As the Humans Business Partner, you will anticipate forward facing business needs and support planning accordingly by demonstrating various HR specialties (e.g., Compensation, Performance Management, Learning & Development, Talent Management, Recruiting, Technology, Organization Design). You will be encouraged to build proven relationships with Executives, Business Leaders, and Humans Colleagues to become a trusted advisor on all people topics. You will report to the Director, Humans Business Partner and will have a wide scope of influence across the organization.
How You'll Make An Impact
Build trust and serve as a trusted point of contact for Individual Contributors and People Managers as they lead their teams
Navigate and resolve employee relations issues and proactively look for themes by using quantitative and qualitative data to anticipate people needs.
Implement and coordinate key talent initiatives (motivating change where needed) around Onboarding, Talent Development, Team Engagement, Performance & Compensation, and Retention.
Support programs and initiatives cross-functionally that serve elements of the employee lifecycle, including hiring and diversity, equity, and inclusion.
Interpret people-centric data to establish an analytical and metrics-driven approach to recommending systemic solutions and improvements to make risk-based business decisions and recommendations.
Drive the adoption of operating standards by providing policy interpretation, counseling, and training for employees and managers while ensuring fairness and legal compliance.
Key responsibilities snapshot: Program/Project Management (25%), Employee Relations (25%), Organization Design / Organizational Change / Communications (15%), Performance Management (15%), Talent Management (10%), Compensation (10%)
We're Excited About You Because
You've enjoyed 4+ years of progressive HR-centric experience, with 2+ years as a Humans Business Partner or Generalist in a fast-paced, constantly evolving, sometimes ambiguous environment.
You have experience with employee relations that range in complexity; experience with a non-exempt population is a plus!
You possess strong solutions-orientation, emotional intelligence, and a collaborative approach to implementing and improving people programs and processes to support the business; experience in the full project management lifecycle (initiation, planning, execution, and closure) is a bonus!!
Your knowledge of HR practices, including organization design, compensation, performance management, organizational change, executive relationship building, etc., is well-rounded and proven.
You've shown success working cross-functionally, and vertically with senior leaders to influence and motivate change, aligning the people strategy with business goals and growth.
You are outstanding in both communication and analytical skills.
Your Excel skills are strong!
You are located within a commutable distance to Ft Lauderdale (office coming soon!)
Return-to-work guidelines
We support our team members with the flexibility to thrive, professionally and personally. Currently all hybrid team members are asked to be in the office for 2 Gathering Days a week to continue to build a collaborative, lively, and invested environment - a unique in-person culture we are proud of. Gathering Days are Tuesday, Wednesday, and Thursday, however the office will be open and available for all Monday through Friday. This hybrid policy can be subject to change at company discretion.
A Few of Our Best Benefits
Dog-friendly office coming soon to Ft Lauderdale, FL
Market-competitive compensation and equity packages
Comprehensive Healthcare, Dental, and Vision
12 week paid parental leave
Competitive 401k plan with company match
Flexible PTO and WFH policy
Discounted fresh food for your pup
Your pet interrupting video calls (and in-person meetings) is now a feature, not a bug
#LI-SP1