Commercialization Director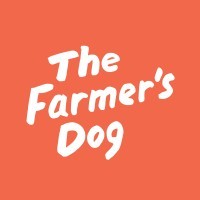 The Farmer's Dog
Administration
Remote
Posted on Friday, April 28, 2023
Who we are
The Farmer's Dog is the fastest-growing pet health service company in the US and was born from a mission to change the landscape of pet health, providing dogs and their humans with honest, smart, and simple care – a fresh proposition in an industry riddled with manipulative and misleading marketing. We're starting by radically improving the $100 billion pet food market, replacing bulk bags of highly-processed pellets with a personalized subscription service that directly sends healthy, freshly-made dog food, balanced by top veterinary nutritionists, to customers' doors. Our ultimate goal is to create innovative, honest, and delightful experiences across all aspects of pet care. Our direct-to-consumer business model, holistic approach to growth, and dynamic and forward-thinking culture uniquely position us to shepherd this backward industry into the future.
To date, The Farmer's Dog has delivered hundreds of millions of meals nationwide and raised over $150M in funding to help us build a company as healthy as the dogs eating those meals. Join us as we continue to develop ways of bringing peace of mind to our customers, health to their companions, and much-needed change to the way people feed and care for their pets.
#LongLiveDogs
Where You'll Come In
As the Commercialization Director, you'll bring products from concept to scale. Your experience in food production will continue The Farmer's Dog growth initiatives by shaping & driving the commercialization of formulations and products with our co-packers, help expand our network footprint and be ahead of the curve for new product lines that the business seeks to launch. This role will continuously focus on process, quality, growth, and communication.
How You'll Make An Impact
Own the commercialization process, from concept to launch, ensuring adherence to timelines, budgets, and quality standards. Take recipes or products developed on-paper by our R&D team, and translate them at manufacturing sites into a scalable, consistent product that improves efficiency while meeting the customer promise and product quality intended initially.

Work closely with the R&D function to ensure product development aligns with market needs, regulatory requirements, and manufacturing capabilities.

Collaborate with the manufacturing team to ensure efficient and effective production of high-quality products and to troubleshoot any production-related issues.

Strong understanding and experience in optimizing products through various production processes and equipment as a key skill.

Partner with internal Growth Expansion, implementing product improvements and line extensions driven by market trends, competitor activity, and consumer feedback as flagged by Growth Expansion, Retention, or R&D.

As new products are identified within the portfolio, act as a collaborator in the co-manufacturer selection process, and ensure that all new products are positioned to scale efficiently.

Identify optimization levers to reduce production costs and implement approved changes with co-manufacturer partners.

Lead a team of one, though the need for additional resources may build in the future.
We're Excited About You Because
You have 7+ years of previous experience with the operations and manufacturing space, including working with 3rd party partners and cross-functional team experience.

You have the above experience, at least partially within the meat industry and related raw material commodities, including understanding USDA rules. Strong understanding of how to work with and optimize proteins, with working knowledge of various commodity types, will be key.

Deep understanding of food manufacturing levers that unlock margins, and the ability to drive manufacturing process improvements

You thrive on working in a dynamic, fast-paced environment, being creative and innovative, and thinking outside of the box.

You represent the company in a professional manner and possess a strong work ethic.

You are a self-starter who takes initiative, is results-oriented, and develops solutions.
Return-to-work guidelines
We support our team members with the flexibility to thrive, professionally and personally. Currently all hybrid team members are asked to be in the office for 2 Gathering Days a week to continue to build a collaborative, lively, and invested environment - a unique in-person culture we are proud of. Gathering Days are Tuesday, Wednesday, and Thursday, however the office will be open and available for all Monday through Friday. This hybrid policy can be subject to change at company discretion.
A Few of Our Best Benefits
Dog-friendly office in Greenwich Village

Market-competitive compensation and equity packages

Comprehensive Healthcare, Dental, and Vision

12 week paid parental leave

Competitive 401k plan with company match

Flexible PTO and WFH policy

Discounted fresh food for your pup

Your pet interrupting video calls (and in-person meetings) is now a feature, not a bug
We commit to building a competitive compensation package and company environment for all individuals to thrive. We believe in competitive base compensation rooted in location specific market data and performance along with equity ownership in the company that allows every team member to build their personal wealth as the company grows, just as much as we believe in fostering a culture that supports our team members personally, professionally, and holistically. For this role the anticipated hiring base compensation range is $166,000 - $173,000 USD Annual and the compensation offered will include a robust market competitive package of base and equity. In addition to your base compensation offer you will also receive equity ownership in the company. More information about the value of this equity will be shared at the time of offer. This range is representative of NYC Market Data if you are applying to this role outside of the NYC area the range may change.